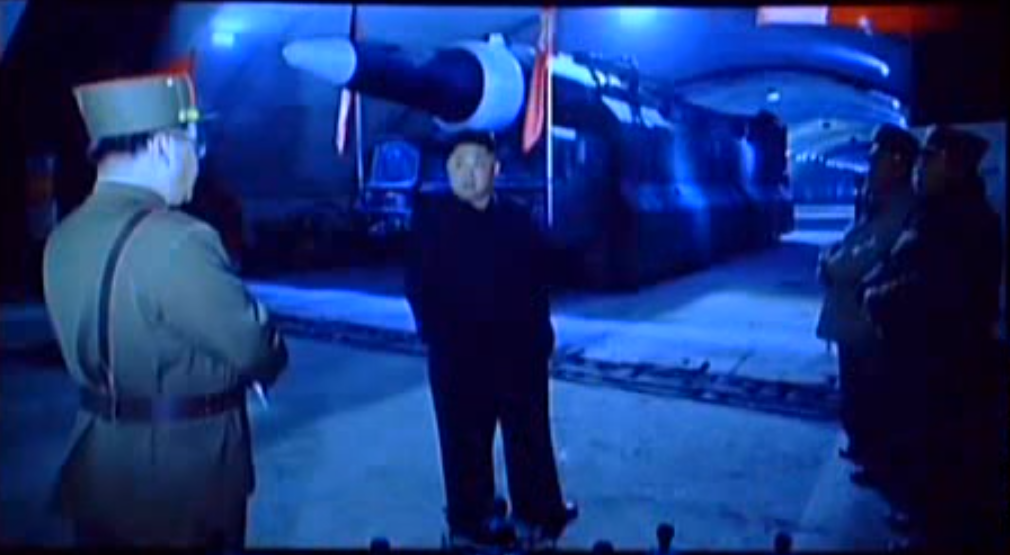 DPRK Released Images of Leader Kim Jong-un Standing in Front of the Hwasong-12 in what Appears to be an Underground Missile Base before its Test-firing of an ICBM putting Denver and Chicago in Range
In the 1960's North Korea had a thriving economy.  In fact, their GNP was higher than South Korea's.  Nowadays, however, the DPRK would be best described as "volatile and unpredictable".  Fortunately for investors, there are precautions that can be taken to minimize the financial consequences of North Korean unpredictability.  In this article, we will look at some of these safety measures, which a portfolio manager can implement to safeguard their investments against four potential market shocks arising from increased North Korean hostilities.  HedgeSPA has created an Asian-focused multi-asset portfolio (see below) representing the typical allocation of a global absolute return portfolio, consisting of approximately 60% global equity, 20% fixed income, 10% real estate, and 10% commodities.  This distribution is consistent with allocations favored by typical Asia-based high net worth investors.  The first scenario would result in a continued stalemate between American, South Korean, and Japanese militaries, and DPRK forces.  The second scenario involves a North Korean attack on nearby targets such as South Korea, Japan, and Guam using conventional weapons, resulting in a retaliatory takedown of the DPRK.  The third scenario examines two possibilities of a desperate North Korea attacking US targets.  In one instance, a nuclear warhead is detonated at a high altitude, creating what is known as an electromagnetic pulse (EMP).  The other involves the warhead failing to hit its target or survive reentry, followed by swift and devastating retaliation by US military forces.
Geopolitical Background
North Korea has been a topic of great interest since the end of the Korean War.  Since Kim Jung-un assumed power in 2011, North Korea's relations with more "westernized" nations like the United States, Japan, and South Korea have vastly deteriorated to the point of constant threats of nuclear attacks and war.  As North Korea's weapons technology get better with each passing year, it is more important than ever to prepare for the market shocks from a potential attack.
Visit https://www.hedgespa.com/2017/07/20/use-case-superior-portfolio-outcomes/ for a step-by-step walk-through on how we came up with these portfolio recommendations and how the same analysis can be applied to your portfolio.  You can also contact us at help@hedgespa.com for further details.