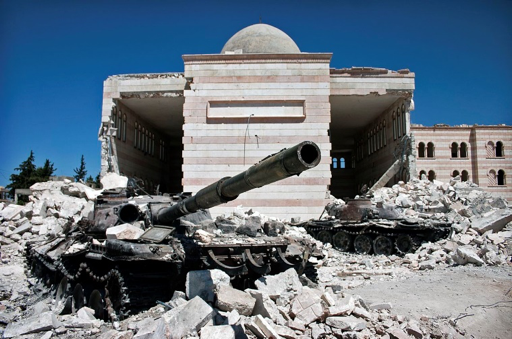 Syrian Rubble (Source: Wikimedia Commons; Labeled for Reuse with Modification)
This article will discuss the safeguards a multi-asset portfolio manager can implement to better protect their investments against potential market shocks due to increased tensions in the Middle East.  HedgeSPA has created a simplified portfolio (see below) representing the typical allocation of a multi-asset absolute return portfolio, consisting of 60% global equity, 30% fixed income, 5% real estate, and 5% commodities.  This distribution is consistent with typical allocations maintained by our users.  We consider three possible scenarios with increased Middle East tensions:  The first would result in North America seizing oil production market share from the Middle East after an increase in market volatility.  The second scenario examines a rise in the prices of petroleum byproducts, resulting in increased manufacturer production costs and global supply chain price hikes.  The final, most extreme scenario involves mass immigration by economic migrants from a war-torn Middle East into Europe, accelerating its role as a catalyst towards an eventual breakup of the European Union.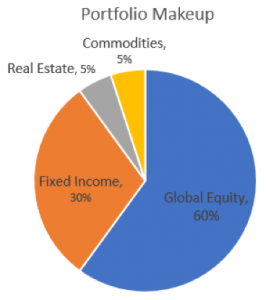 Geopolitical Background
Since the second half of the 20th century, the Middle East has seen an unprecedented level of conflicts that has created immense human, physical, and economic costs.  For example, the Iraq War alone has cost the United States more than two trillion dollars.  More recently, events such as American military forces downing an Iranian-made Syrian drone and ISIS destroying a Mosul mosque have shown that tensions are rising instead of subsiding in the Middle East.
To see a step-by-step walk-through on how we came up with these portfolio recommendations and how the same analysis can be applied to your portfolio, visit hedgespa.com.  You can also contact help@hedgespa.com for further details.